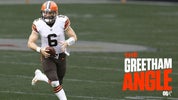 Derek Jason Brown. This man has been on the FBI's most wanted list now for 12 years. There has been all but one sighting of him and it is unknown if the sighting is legit or not.
So what got this former Mormon missionary on the FBI's shit list? In Phoenix, Arizona on November 29th, 2004 Mr. Brown needed some money. He shot and killed 24 year old Armour car guard Albert Palomares and stole his bag of cash. Brown's take a measly 56k dollars only. He fled on his bike. I am no pro on robbing armoured vehicles but 56k sounds like a shitty take considering Brown will most likely get the death penalty if ever caught. The reason for Brown's actions was to support his luxurious lifestyle. He had expensive
When asked if he thinks Brown may have committed suicide, Leising said, "It's a possibility. There are some family members that will — and friends — that say that's what they think happened. I don't know why. He fled for a while. He planned the flight, I believe also. He was ready for this. He knew he could run at a moment's notice, which is what he did. I don't think planning a suicide is something Jason would do. I'm not a psychologist. I don't get into the minds all that much, but I think if you like yourself that much, suicide's probably not at the top of your list of things you want to do."If Brown is still alive, Leising says there are a lot of ways he could keep running."He was a conman, a fraud. He, as most conmen are,(was) very good at talking to people. I mean, he could, sell ice to an Eskimo, right? He could really get people to believe what he has to say. He's easily still using that ability. Likely, he's befriended individuals, probably multiple along the years."Or Special Agent Leising says, he's "mooching like he did here off of friends and family members, potentially couch surfing, but probably he's set himself up somewhere that is comfortable for him, where he wants to be, and he's latched into something. Usually a lot of times there will be people who use what they know. Jason has a varied background. He almost has a master's in international business. So he understands the business route. He speaks fluent French. He understands the LDS church. He was a member of the LDS church and he grew up in that community, so he can speak that language and he can assimilate into that community pretty easily. and that's worldwide. So he could easily be in a community such as that, anywhere in the world."Did Jason Derek Brown alter his appearance? Leising has some insight about that possibility."He discussed plastic surgery. I mean he's discussed a lot of things to change his look. It's difficult for somebody to change their look dramatically. But if Jason is truly trying to hide from us, he doesn't want to look like all the pictures out there make him appear to be. He's aged. I mean our pictures are older. They're from the 2004 time frame, so there's definitely some age there you'll see. We have to age-progress photos out there to take a good educated guess as to what he may look like nowadays.
Search Blogspot Blogger
EXCLUSIVE: Leading lights tell LandlordZONE what 2021 will b. December 24, 2020. Trying to find ancestors with little or no research experience can prove frustrating for beginning genealogists. These methods used by experienced researchers can help you to find ancestors that may have otherwise proved elusive.
Jason Derek Brown is an American fugitive wanted for first degree murder and armed robbery in Phoenix, Arizona on November 29, 2004. On December 8, 2007 he was named by the FBI as the 489th fugitive to be placed on the Ten Most Wanted list. Brown is considered armed and extremely dangerous. WikipediaBorn: July 1, 1969 (age 49 years), Los Angeles, California, United StatesParents: David John Brown, SrReward: 200,000 USDEducation: Laguna Beach High SchoolNumber: 489Charges: Unlawful Flight to Avoid Prosecution; First degree murder; Armed robbery
Links
https://en.wikipedia.org/wiki/Jason_Derek_Brown
https://www.12news.com/article/news/local/arizona/arizonas-most-wanted-jason-derek-brown/75-397719867
Yahoo Search Blog
Time to create a Renting Minister, leading build-to-rent fig. December 2, 2020.
Ask someone you trust for a referral. This person could be a friend, attorney, or professional associate. What you want to avoid is letting the word get around that you've hired an investigator.