Game 119: October 7, 2016the Initials Game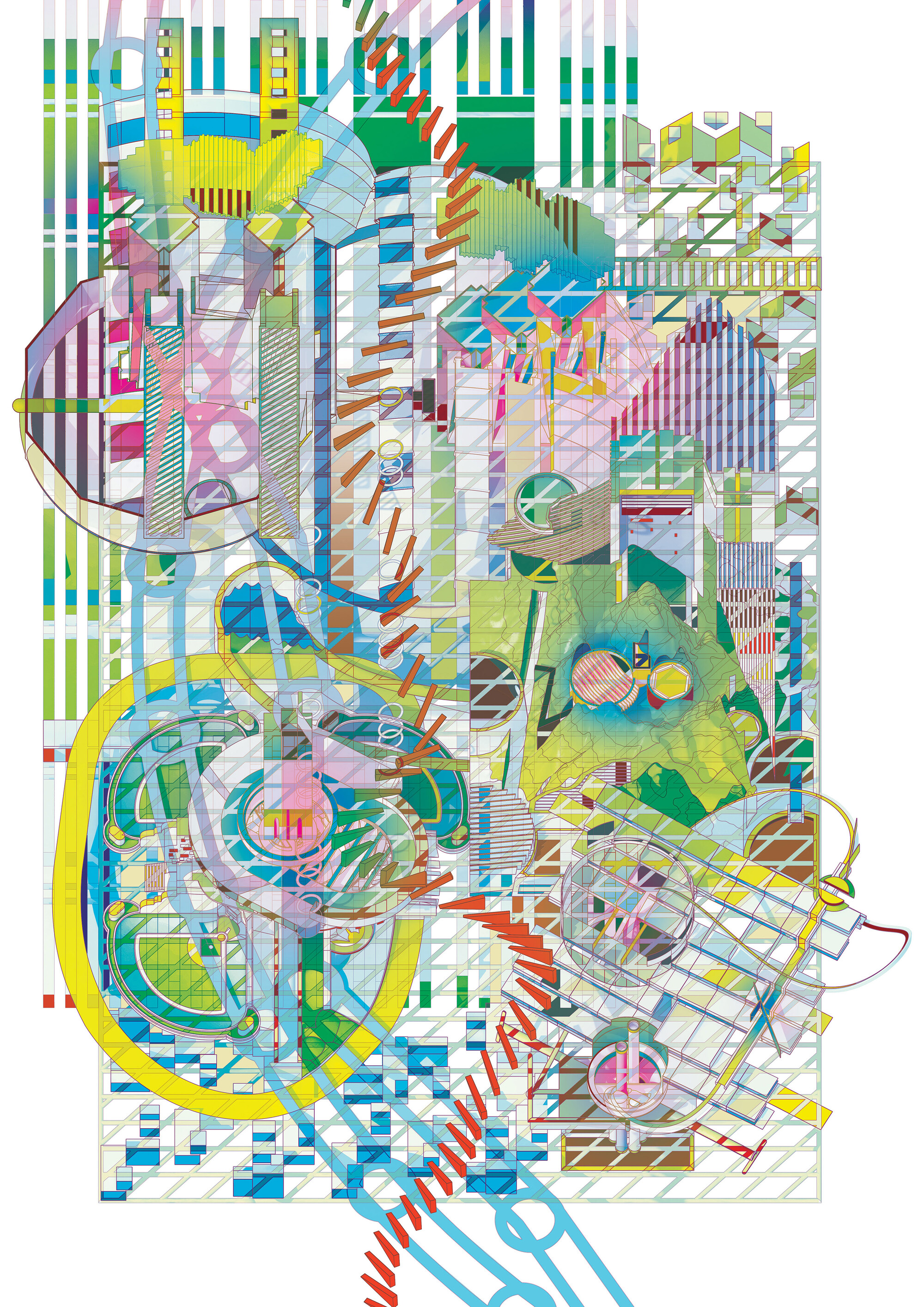 Class Name
Date
Level/Grade
Placing
Score

| | | | | |
| --- | --- | --- | --- | --- |
| Show Class | Jan 22, 2021 :03 | 8N | 3 o/o 16 | 299 |

| | | | | |
| --- | --- | --- | --- | --- |
| Show Class | Jan 19, 2021 :03 | 8N | 3 o/o 16 | 299 |

| | | | | | |
| --- | --- | --- | --- | --- | --- |
| Show Class | Jan 15, 2021 :02 | H | 8N | 3 o/o 16 | 299 |

| | | | | | |
| --- | --- | --- | --- | --- | --- |
| Show Class | Jan 12, 2021 :02 | H | 8N | 6 o/o 16 | 298 |

| | | | | | |
| --- | --- | --- | --- | --- | --- |
| Show Class | Jan 8, 2021 :01 | H | 8N | 5 o/o 16 | 299 |

| | | | | | |
| --- | --- | --- | --- | --- | --- |
| Show Class | Jan 5, 2021 :01 | H | 8N | 5 o/o 16 | 299 |

| | | | | | |
| --- | --- | --- | --- | --- | --- |
| Show Class | Jan 1, 2021 :53 | H | 8N | 7 o/o 16 | 298 |

| | | | | | |
| --- | --- | --- | --- | --- | --- |
| Show Class | Dec 29, 2020 :53 | H | 8N | 4 o/o 16 | 297 |

| | | | | | |
| --- | --- | --- | --- | --- | --- |
| Show Class | Dec 25, 2020 :52 | H | 8N | 9 o/o 16 | 296 |

| | | | | | |
| --- | --- | --- | --- | --- | --- |
| Show Class | Dec 22, 2020 :52 | H | 8N | 8 o/o 16 | 298 |

| | | | | | |
| --- | --- | --- | --- | --- | --- |
| Show Class | Dec 18, 2020 :51 | H | 8N | 9 o/o 16 | 296 |

| | | | | | |
| --- | --- | --- | --- | --- | --- |
| Show Class | Dec 15, 2020 :51 | H | 8N | 12 o/o 16 | 297 |

| | | | | | |
| --- | --- | --- | --- | --- | --- |
| Show Class | Dec 11, 2020 :50 | H | 8N | 10 o/o 16 | 296 |

| | | | | | |
| --- | --- | --- | --- | --- | --- |
| Show Class | Dec 8, 2020 :50 | H | 8N | 10 o/o 16 | 295 |

| | | | | | |
| --- | --- | --- | --- | --- | --- |
| Show Class | Dec 4, 2020 :49 | H | 8N | 11 o/o 16 | 294 |

| | | | | | |
| --- | --- | --- | --- | --- | --- |
| Show Class | Dec 1, 2020 :49 | H | 8N | 12 o/o 16 | 294 |

| | | | | | |
| --- | --- | --- | --- | --- | --- |
| Show Class | Nov 27, 2020 :48 | H | 8N | 8 o/o 16 | 296 |

| | | | | | |
| --- | --- | --- | --- | --- | --- |
| Show Class | Nov 24, 2020 :48 | H | 8N | 13 o/o 16 | 296 |

| | | | | | |
| --- | --- | --- | --- | --- | --- |
| Show Class | Nov 20, 2020 :47 | H | 8N | 8 o/o 16 | 294 |

| | | | | | |
| --- | --- | --- | --- | --- | --- |
| Show Class | Nov 18, 2020 :47 | H | 8N | 11 o/o 16 | 293 |

| | | | | | |
| --- | --- | --- | --- | --- | --- |
| Show Class | Nov 11, 2020 :46 | H | 8R | 11 o/o 14 | 282 |

| | | | | | |
| --- | --- | --- | --- | --- | --- |
| Show Class | Nov 4, 2020 :45 | H | 7W | 1 o/o 17 | 272 |

| | | | | | |
| --- | --- | --- | --- | --- | --- |
| Show Class | Oct 28, 2020 :44 | H | 7N | 2 o/o 15 | 259 |

| | | | | | |
| --- | --- | --- | --- | --- | --- |
| Show Class | Oct 21, 2020 :43 | H | 7N | 14 o/o 15 | 246 |

| | | | | | |
| --- | --- | --- | --- | --- | --- |
| Show Class | Oct 15, 2020 :42 | H | 7L | 1 o/o 10 | 236 |

| | | | | | |
| --- | --- | --- | --- | --- | --- |
| Show Class | Oct 14, 2020 :42 | H | 7L | 1 o/o 10 | 237 |

| | | | | | |
| --- | --- | --- | --- | --- | --- |
| Show Class | Oct 8, 2020 :41 | H | 7L | 6 o/o 10 | 224 |

| | | | | | |
| --- | --- | --- | --- | --- | --- |
| Show Class | Oct 7, 2020 :41 | H | 7L | 7 o/o 10 | 225 |

| | | | | | |
| --- | --- | --- | --- | --- | --- |
| Show Class | Oct 1, 2020 :40 | H | 6W | 9 o/o 16 | 211 |

| | | | | | |
| --- | --- | --- | --- | --- | --- |
| Show Class | Sep 30, 2020 :40 | H | 6W | 4 o/o 16 | 213 |

| | | | | | |
| --- | --- | --- | --- | --- | --- |
| Show Class | Sep 24, 2020 :39 | H | 6N | 4 o/o 14 | 201 |

| | | | | | |
| --- | --- | --- | --- | --- | --- |
| Show Class | Sep 23, 2020 :39 | H | 6N | 4 o/o 14 | 202 |

| | | | | | |
| --- | --- | --- | --- | --- | --- |
| Show Class | Sep 17, 2020 :38 | H | 6R | 5 o/o 11 | 188 |

| | | | | | |
| --- | --- | --- | --- | --- | --- |
| Show Class | Sep 16, 2020 :38 | H | 6R | 1 o/o 11 | 190 |

| | | | | | |
| --- | --- | --- | --- | --- | --- |
| Show Class | Sep 10, 2020 :37 | H | 6L | 1 o/o 9 | 178 |

| | | | | | |
| --- | --- | --- | --- | --- | --- |
| Show Class | Sep 9, 2020 :37 | H | 6L | 1 o/o 9 | 178 |

| | | | | | |
| --- | --- | --- | --- | --- | --- |
| Show Class | Sep 3, 2020 :36 | H | 5W | 4 o/o 14 | 166 |

| | | | | | |
| --- | --- | --- | --- | --- | --- |
| Show Class | Sep 2, 2020 :36 | H | 5W | 8 o/o 14 | 165 |

| | | | | | |
| --- | --- | --- | --- | --- | --- |
| Show Class | Aug 27, 2020 :35 | H | 5N | 5 o/o 12 | 155 |

| | | | | | |
| --- | --- | --- | --- | --- | --- |
| Show Class | Aug 26, 2020 :35 | H | 5N | 6 o/o 12 | 155 |

| | | | | | |
| --- | --- | --- | --- | --- | --- |
| Show Class | Aug 17, 2020 :34 | H | 4W | 1 o/o 12 | 143 |

| | | | | | |
| --- | --- | --- | --- | --- | --- |
| Show Class | Aug 16, 2020 :33 | H | 4W | 1 o/o 12 | 132 |

| | | | | | |
| --- | --- | --- | --- | --- | --- |
| Show Class | Aug 10, 2020 :33 | H | 4N | 1 o/o 10 | 132 |

| | | | | | |
| --- | --- | --- | --- | --- | --- |
| Show Class | Aug 9, 2020 :32 | H | 4N | 1 o/o 10 | 119 |

| | | | | | |
| --- | --- | --- | --- | --- | --- |
| Show Class | Aug 3, 2020 :32 | H | 4R | 5 o/o 8 | 118 |

| | | | | | |
| --- | --- | --- | --- | --- | --- |
| Show Class | Aug 2, 2020 :31 | H | 4R | 5 o/o 8 | 107 |

| | | | | | |
| --- | --- | --- | --- | --- | --- |
| Show Class | Jul 27, 2020 :31 | H | 4L | 2 o/o 6 | 108 |

| | | | | | |
| --- | --- | --- | --- | --- | --- |
| Show Class | Jul 26, 2020 :30 | H | 4L | 2 o/o 6 | 97 |

| | | | | | |
| --- | --- | --- | --- | --- | --- |
| Show Class | Jul 20, 2020 :30 | H | 3W | 1 o/o 9 | 97 |

| | | | | | |
| --- | --- | --- | --- | --- | --- |
| Show Class | Jul 19, 2020 :29 | H | 3W | 4 o/o 9 | 85 |

| | | | | | |
| --- | --- | --- | --- | --- | --- |
| Show Class | Jul 13, 2020 :29 | H | 3N | 4 o/o 8 | 83 |

| | | | | | |
| --- | --- | --- | --- | --- | --- |
| Show Class | Jul 12, 2020 :28 | H | 3N | 7 o/o 8 | 72 |

| | | | | | |
| --- | --- | --- | --- | --- | --- |
| The Noddling Class | Jul 6, 2020 :28 | H | 3L | 1 o/o 5 | 71 |

| | | | | | |
| --- | --- | --- | --- | --- | --- |
| Show Class | Jul 5, 2020 :27 | H | 3L | 1 o/o 5 | 61 |

| | | | | | |
| --- | --- | --- | --- | --- | --- |
| Show Class | Jun 29, 2020 :27 | H | 2W | 1 o/o 6 | 61 |

| | | | | | |
| --- | --- | --- | --- | --- | --- |
| Show Class | Jun 28, 2020 :26 | H | 2W | 1 o/o 6 | 49 |

| | | | | | |
| --- | --- | --- | --- | --- | --- |
| Show Class | Jun 22, 2020 :26 | H | 2N | 1 o/o 5 | 50 |

| | | | | | |
| --- | --- | --- | --- | --- | --- |
| Show Class | Jun 21, 2020 :25 | H | 2N | 2 o/o 5 | 37 |

| | | | | | |
| --- | --- | --- | --- | --- | --- |
| Show Class | Jun 15, 2020 :25 | H | 2R | 1 o/o 4 | 37 |

| | | | | | |
| --- | --- | --- | --- | --- | --- |
| Show Class | Jun 14, 2020 :24 | H | 2R | 2 o/o 4 | 24 |

| | | | | | |
| --- | --- | --- | --- | --- | --- |
| Show Class | Jun 8, 2020 :24 | H | 2R | 2 o/o 4 | 24 |

| | | | | | |
| --- | --- | --- | --- | --- | --- |
| Show Class | Jun 7, 2020 :23 | H | 2L | 1 o/o 3 | 15 |

| | | | | | |
| --- | --- | --- | --- | --- | --- |
| The Spiraled Junior Rider | Jun 1, 2020 :23 | H | 1L | 1 o/o 2 | 1 |

| | | | | | |
| --- | --- | --- | --- | --- | --- |
| Show Class | May 31, 2020 :22 | H | 1L | 1 o/o 2 | 2 |
The official 2020 roster of the Toronto Maple Leafs, including position, height, weight, date of birth, age, and birth place. Game 7: South Florida. DATE: Saturday, Oct. WHERE: Yulman Stadium. The good news: South Florida is Tulane's fourth first-time opponent (joining Grambling, Oklahoma and FIU),.
Game 119: October 7 2016 The Initials Game On
Cam Newton gives away a football and bracelet to fans during a week 8 game against the Baltimore Ravens at Bank of America Stadium on Sunday, October 28, 2018.
Consecutive Game 7 wins (6). Most combined games played (985). Most combined regular season and playoff saves; Most wins by a European-born goaltender in NHL history; Most saves in the shootout by a goaltender (career) First goaltender in NHL history with consecutive 50+ save wins (since shots were first tracked in the 1955-56 season).