Game 50: May 15, 2015the Initials Game
Initials: B.W.
Host: Cory Cove
Players: Chris Hawkey, Paul Lambert, AJ Mansour, Patrick (Rube)
Item
Name
Correct
Clues
Incorrect
1
Ben Wallace
AJ Mansour
1
–
2
Blair Walsh
Paul Lambert
2
–
3
Bill Walton
Paul Lambert
1
–
4
Black Widow
Chris Hawkey
1
–
5
Betty White
Paul Lambert
5
AJ Mansour
6
Best Western
Chris Hawkey
5
–
7
Barbra Walters
Chris Hawkey
4
–
8
Barry White
AJ Mansour
6
Paul Lambert
9
Bill Walsh
Patrick (Rube)
4
–
10
Bruce Willis
Paul Lambert
4
Chris Hawkey
AJ Mansour
11
Blue Whale
Patrick (Rube)
4
AJ Mansour
12
Blair Witch
Chris Hawkey
4
AJ Mansour
TB
Boy Wonder
Chris Hawkey
–
Paul Lambert
List of all the previous INITIALS winners, date of game played, winning point total of the game, initials used in the game, when the winner got their first point and number of players in the game. Once again a Game of Thrones-game disappoints, because the last Game of Thrones-game by Cyanide was also average at best. This role playing game lacks any polish, looks amateurish and lacks a good enough story arc to remain interesting. Even for diehard fans of Game of Thrones we can't recommend this.
| Place | Player | ✔ | ✘ | 1C | 2C | 3C | BF |
| --- | --- | --- | --- | --- | --- | --- | --- |
| 1 | Chris Hawkey | 5 | 1 | – | – | – | – |
| 2 | Paul Lambert | 4 | 1 | 1 | 1 | – | – |
| 3 | AJ Mansour | 2 | 4 | 1 | – | – | – |
| 3 | Patrick (Rube) | 2 | – | – | – | – | – |
Game 50: May 15 2015 The Initials Game On
Notes & Quotes
Patrick (Rube) won the chance to play Initials via the 2015 Sludgeathon. His winning bid was $1,850.
Hawk: "Everybody think I'm joking, but I'm not kidding. If I lose this game, especially to Meatsauce, it detracts from my weekend!"
Cory, before the first item: "Chris, I'm sorry. Just buckle up. [Number one.] NBA champion—"
Hawk: "—COME ON!"
Cory: "You want to see fury? Ruin this game for Sauce and he will cut your head off."
AJ: "I was sitting on that one."
Meastauce: "Hawkey got a Groupon for that."
AJ, to Hawkey: "So we get the basketball ones, and you get the sexual cannibalism ones."
Cory: "Patrick has a real nice heart, and that is worth something. It's not worth any points in the game, but it is worth something."
Two tough misses: AJ guessed "Beluga Whale" for "Blue Whale," and Meatsauce guessed "Bruce Wayne" for "Boy Wonder."
AJ, after Meatsauce lost the tiebreaker: "Bruce Wayne?!"
Meatsauce: "I don't know. Who cares? Good job, Hawk. Have a good weekend. At least it's not ruined by a meaningless game."
Meatsauce: "I know one thing: kicking ass in this game."
Cory: "I just will never forget Sauce cheering for you when you got Blair Witch."
Hawk: "Yeah, I don't know what happened."
Cory: "That backfired."
Meatsauce: "I'm glad he won."
Cory: "Oh yea, we all really believe that."
Meatsauce: "No, for real though, who cares?"
AJ: "Tell that to the broken headphones you chucked at the computer."
Meatsauce: "I can hear out of them. Obviously yours are broken. How many times did you guess, once?"
Hawk: "God, you are so mean."
Meatsauce: "Of course I'm mean! All you guys do is pile on me!"
Meatsauce: "Ohhh, says the guy that rips every one of these guys all day long about how bad they are at this game."
AJ: "All day? How about week!"
Hawk: "Yeah, when you win, you send me pictures of your middle finger by text, all weekend."
Meatsauce: "That's not my finger."
Hawk: "It sure looks like your finger, a pinky finger."
Cory: "A pinky toe."
This was Meatsauce's first ever tiebreaker loss.
[Stats legend]
Game 50: May 15 2015 The Initials Games
Region: BGG » Forums » BoardGameGeek Events » BGG.CON
Title

Subscribe

RSS
Threads
Posts
Last Post

BGG.CON 2005

Subscribe

155
1855
Tue Sep 1, 2020 4:04 am
1 , 2 , 3 , 4 , 5Next »[51]
Subject
Replies
Last Post
30
Pinned:

BGG.CON 2020 Canceled

by CaptainQwyx Mon Jun 29, 2020 4:12 pm

[Page 1,2,3]

63

by AnakinOU

3
Pinned:Come check out [email protected]! November 18-22, 2020
0

by CaptainQwyx

5
Pinned:

Hot Games at BGG Con

0

by jmellby

52
Pinned:

Tips on BGG Con from a Veteran (Updated for 2017)

42

by okiedokie

10
Pinned:

BGG.CON Media Badges

0

by CaptainQwyx

4

DFW Virtual Flea Market - March 2021

17

by Zafin

28

I should be in Dallas!

45

by DomerHoo

0

DFW Virtual Flea Market - Results & Facebook Group

0

by Zafin

0

BGG.CON 2021 Dates

4

by Ricin

3

VFM?

9

by Zafin

3

DFW Virtual Flea Market 2020

0

by Redward

0

BGG.CON 2020 COVID-19 Backup Plan

by Darkenor Wed Mar 11, 2020 3:14 pm

[Page 1,2,3,4]

75

by Ricin

21

BGG.CON 2020 Registration Now Open!

by CaptainQwyx Tue Mar 17, 2020 7:39 pm

[Page 1,2,3,4,5]

108

by ezradenney

107

Save the Date (6/24-28) Virtual-Gaming-CON with The Dice Tower and BGG!

by CaptainQwyx Fri May 15, 2020 8:56 pm

[Page 1,2,3,4]

99

by CaptainQwyx

0

Conflict with Origins

8

by kelann08

2

BGG.CON 2020 Looking for a Roommate Thread

1

by crocko33

4

BGG.CON 2020 Official Hyatt Regency Dallas Room Reservation Transfer List

0

by CaptainQwyx

9

BGG.CON 2020 Hotel Link - Thursday April 9th, 11:00am CDT (UTC-05)

by CaptainQwyx Tue Apr 7, 2020 11:04 pm

[Page 1,2,3,4]

83

by Athex

0

Hotel

14

by fnord23

0

Hotel payment processor broke within 45 seconds of link live?

5

by DariusJenai

1

Premium hotel link?

20

by CaptainQwyx

24

BGG.CON 2020 Badges - on sale in March

by CaptainQwyx Fri Feb 28, 2020 9:50 pm

[Page 1,2,3]

74

by Person99

19

Wargame HQ at BGG.con

by chargetheguns Tue Nov 26, 2019 4:53 am

[Page 1,2,3]

67

by sduke

23

Team Geek 2020...Now accepting applications! Expired.

23

by Tarrant

0

Just Bought tickets to BGGCon, but need to cancel, HELP!

3

by CaptainQwyx

0

BGG Con 2020 Fall?

10

by CaptainQwyx

1

Paid for a badge, but plans changed, need to cancel.

3

by coopasonic

16

2019 BGG.CON Library Checkout Stats

9

by wmspringer

7

BGG Puzzle Hunt 2019

3

by Arnott

0

2019 Stats

6

by leroy43

30

BGG.CON 2019: New Prize Process and Guidebook Greatness!

by CaptainQwyx Fri Nov 15, 2019 4:11 pm

[Page 1,2]

28

by Kursplat2

4

Board games and Education. Any school teachers attending that use games in their classrooms?

21

by Pod_ptasznik

15

2019 Feedback Thread

by msheaf1 Sun Nov 24, 2019 6:57 pm

[Page 1,2,3,4,5,6]

137

by mmazala

4

BGG.CON 2019 Blood Drive

4

by CaptainQwyx

1

What was the game similar to Just One?

3

by bluestank

5

BGG.CON 2019 Duplicate Tichu Team Tournament

17

by CaptainQwyx

11

BGG.Con 2019 Math Trade Actual Discussion!

62

by rossum

12

HELP, NEED TO BORROW DUNGEON DEGENERATES

29

by HiveGod

7

2019 Fall BGG Board Game Bazaar Sign-up Thread - Sign-up CLOSED

47

by Gregarius

10

2019 Bazaar comments and suggestions thread

25

by TheDude101

2

Board Game Bazaar Carnival Barker?

by Drab Emordnilap Fri Nov 22, 2019 6:20 pm

[Page 1,2,3]

57

by madcow270

16

Parking at the Hyatt Regency Dallas

by CaptainQwyx Fri Mar 22, 2019 8:29 pm

[Page 1,2,3,4,5]

103

by JohnnyOffice

1

Scavenger Hunt Insanity!

16

by TedMarshall

2

BGG Giveaway Games?

9

by timeteo316

3

Rainbow BGG Meetup - Fri @ 9 PM, A10

5

by AthleteTO

0

BGGON 2019 - 2 Rooms and a Boom?

5

by Zafin

0

C & C Games in the vendor area

6

by joefunk

3

Everybody Needs Texas BBQ!

13

by seanp

0

You Can't Make This Stuff Up

26

by Miser

9

Not Hot Games Room: Trick-Taking

19

by petrix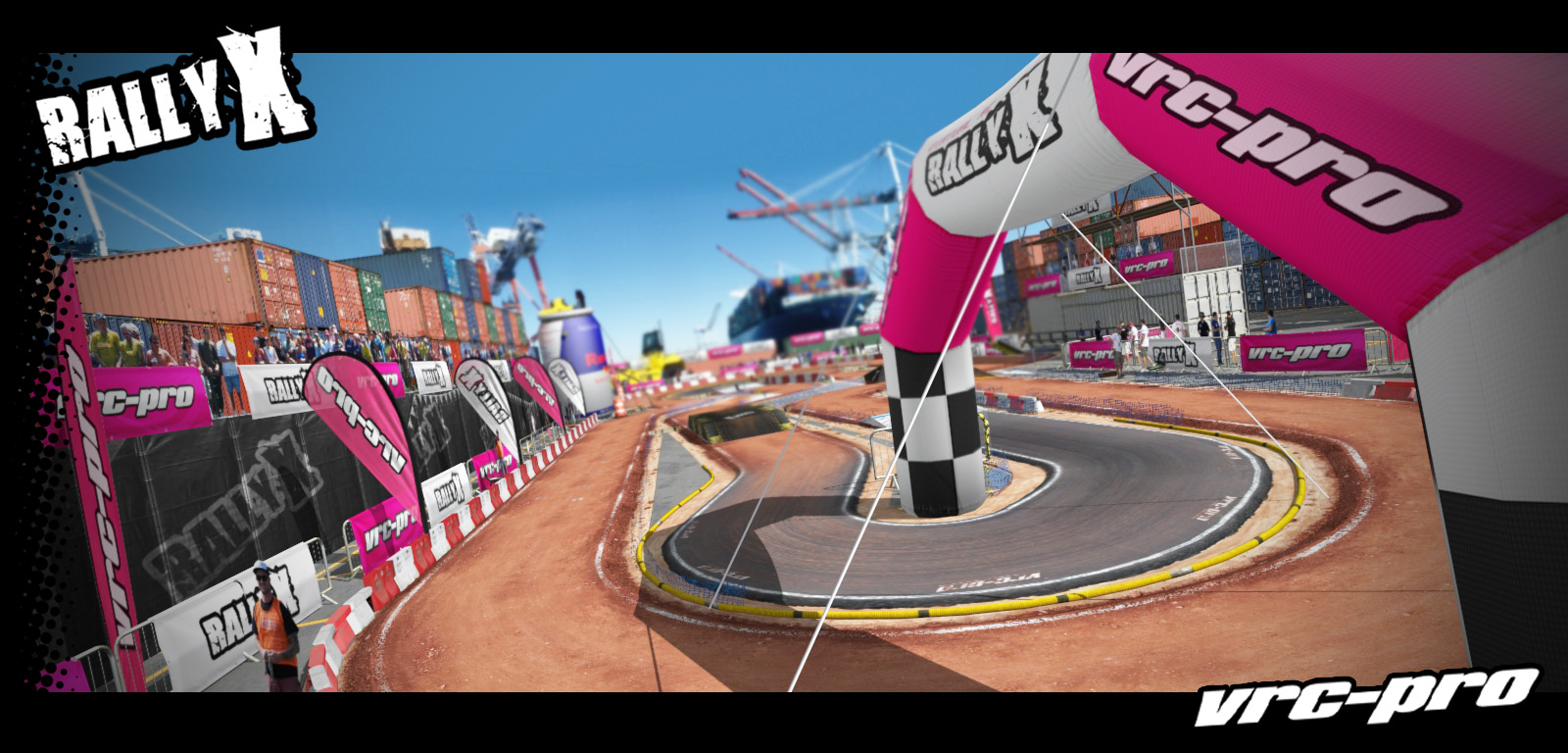 Game 50: May 15 2015 The Initials Game 6
1 , 2 , 3 , 4 , 5Next »[51]