Gift Guide Giveaway: Monday's Winners!
Win $12,000+ in prizes straight from the bcb holiday gift guide! Check out the full holiday gift guide here scroll down for a full list of prizes here's how you can win, you must do all three of the following: (the bcb team is going to verify!). 2020 POTSANDPANS.COM GOURMET GIFT GUIDE SWEEPSTAKES Enter to win these six gourmet kitchen gifts – even if the gift recipient is you! One lucky winner will take home all six items featured below. Complete the form to enter for your chance to win. The winner will be announced via email on December 28. Check out the priz.
The Chicago Parent elves have picked out the best local toys and listed them in our 2020 Holiday Gift Guide. In that wonderful holiday spirit, we wanted to give you a chance to win some of these great toys.
On our Instagram, we will be giving away toys featured in our gift guide on Mondays and Wednesdays through Dec. 10. Follow us @ChicagoParent so you don't miss your chance to win these awesome toys:
Nov. 2: Drone Home from PlayMonster (Late Elementary)
Nov. 4:Feed Fuzzy from Roo Games (Preschool)
Nov. 9: Disney Villains Series Puzzles - Maleficent from Ravensburger [CP], Disney Villains Series Puzzles - Queen of Hearts from Ravensburger [MP] (Tweens/Teens)
Nov. 11: Not IT! from The Good Game Co. (Early Elementary)
Nov. 16: Inny Bin from Fat Brain (Babies)
Nov. 18:Sounds & Senses from Smart Max (Special Needs)
Nov. 23: Wall Collage from Ann Williams (Tweens/Teens)
Nov. 25: Plus-Plus Go (Late Elementary)
Nov. 30:Jack & The Beanstalk, Smart Games (Preschool)
Dec. 2: Swingin' Shoes from Fat Brain (Early Elementary)
Dec. 7:Shape Factory, Fat Brain (Toddlers)
Dec. 9: Quiz Art from Ann Williams (Late Elementary)
Gift Guide Giveaway: Monday's Winners 2020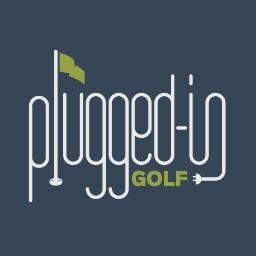 And don't forget that now it's more important than ever to shop local. Good luck, and happy holidays!
Gift Guide Giveaway: Monday's Winners Today
Follow Chicago Parent on Instagram.