We believe in the Holy Spirit! And He's given us new life! We believe in the crucifixion! We believe that He conquered death! We believe in the resurrection! And He's comin' back again! Let the lost be found and the dead be raised! In the here and now, let love invade! Let the church live love our God will see We believe, We believe! We are a confessional community. Sovereign Grace Churches is a confessional family of churches. At the heart of our union is the truth of God's Word that we believe, cherish, and proclaim together. We Believe draws on similar documents from other Christian denominations and utilizes key statements from the historic Nicene Creed (referred to in We Believe as "the Creed"). Here is the text of the Creed: We believe in one God, the Father, the Almighty, maker of heaven and earth, and of all that is, seen and unseen.
Discover the Truth
There's a lot of bad information out there. Catholics are sometimes surprised when they learn the truth about the Faith.
Have you ever been told that we don't need the sacraments? Or that the Eucharist is just a symbol of our unity? How about the claim that Catholics added "extra" books to the Bible?
None of those claims are true, but most Catholics don't know how to respond. Do you?
In this 30-day series, we'll walk you through what the Catholic Church actually teaches, so you can know your faith better, live it out, and share it with others.
We Believe Yard Signs
Get the Answers You NEED to Know
In the past 50 years, many Catholics haven't been given the education they deserve. We Believe will give you that education so that you can understand your faith more deeply and defend it.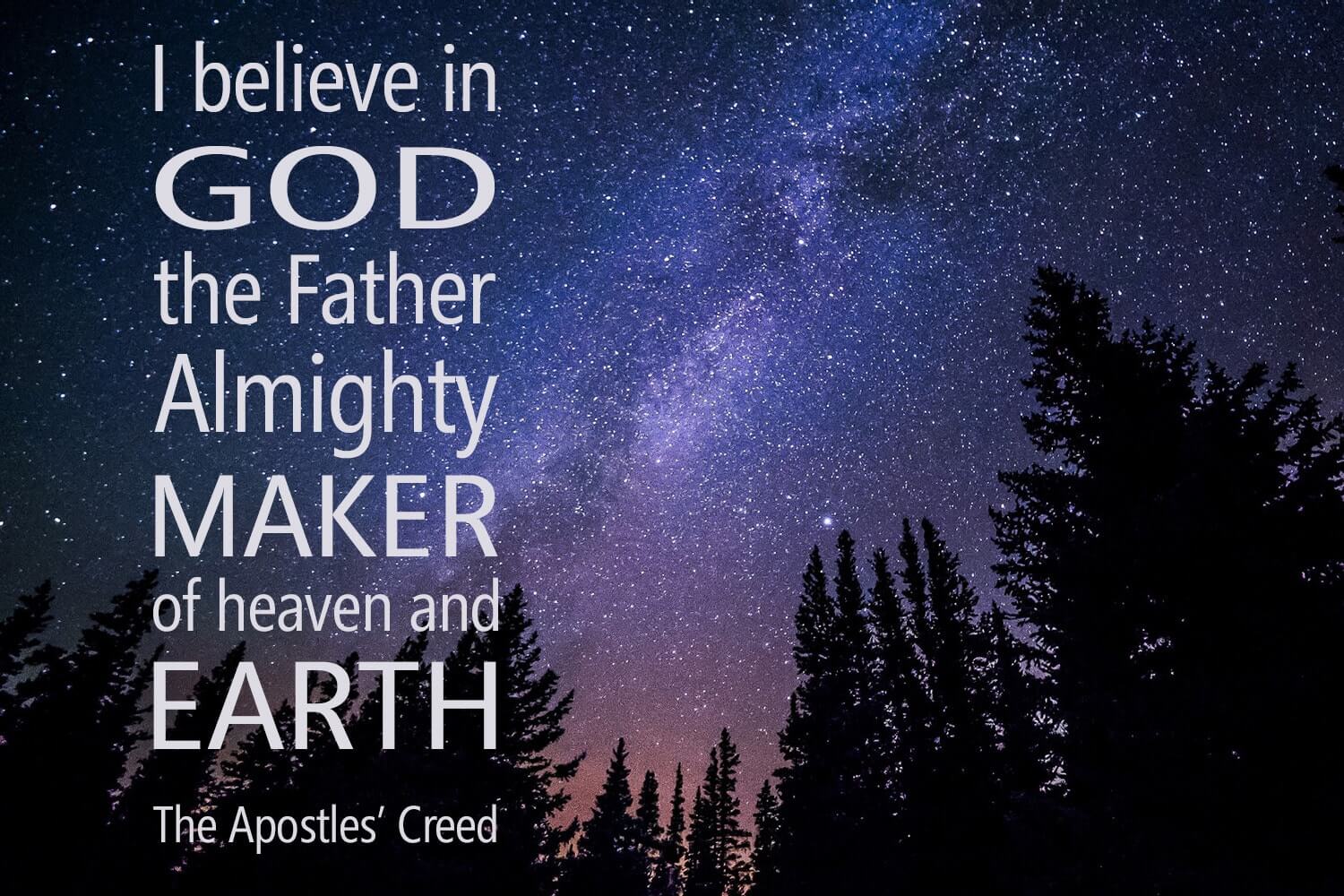 Each day we'll answer a real-world question or objection that Catholics hear all the time:
"Why do you have a pope?" (Session 4)
"Are you saved?" (Session 9)
"Why do you have priests?" (Session 17)
"That's just your truth, but it's not my truth." (Session 22)
"Catholicism is a religion of hate!" (Session 30)
Get clarity on complex issues, and the tools you need to talk about them with others.
When does the series begin?
We Believe Yard Sign
We Believe We Vote
We Believe Newsboys
We Believe will begin on Wednesday, May 20th, and continue for 30 days. Each day you will receive an email linking you to new daily content posted right here at GoodCatholic.com. You'll be able to repeat the series as often as you wish for one full year. Don't wait! Subscribe today.